Healthcare for senior citizens and persons with disabilities will be one of the main issues for smart cities. According to a recent IDC report, healthcare revenue will reach $ 313 million driven by IoT technology in 2018 and the ubiquitous adoption of wireless technology in our personal lives has accelerated the acceptance of remote devices in healthcare.
For intelligent, connected medical devices, which provide superior care quality and remote management of clinical information, stable and ruggedized embedded solutions are widely used. System reliability, data accuracy, and security are crucial ingredients to advancing the medical industry in the IoT era.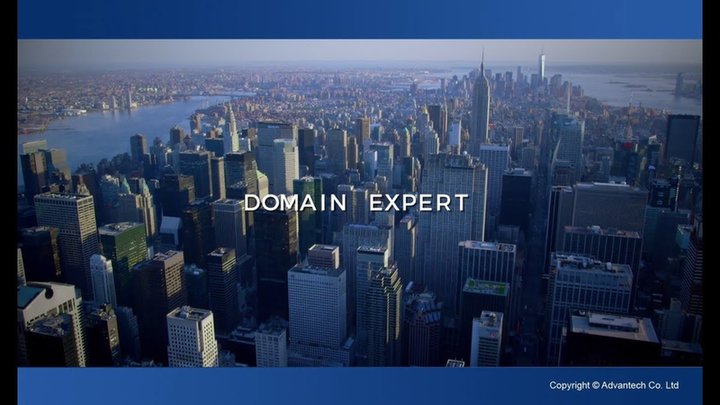 Medical computing systems
Advantech works closely with regulatory agencies, minimizing time to market by examining compliance and regulatory requirements as well as providing consulting and testing services to ensure products are in compliance with global healthcare market regulations such as FDA QSR, ISO-13485, IEC-60601 requirements, medical product safety and EMC certifications, and FDA CAPA support.
Experience is crucial in the medical market, as success in this sector requires a high degree of technical and scientific expertise as well as detailed knowledge of regulations and requirements. Advantech has over a decade of experience in all levels of the medical market.
Clinical information systems, electronic patient record systems and diagnostic displays
As a leader in clinical information systems, preoperative systems, electronic patient record systems, point-of-care terminals, diagnostic displays as well as numerous other medical systems technologies, Advantech is a supplier to the top ten global medical companies, leveraging its embedded systems and services expertise to provide superior healthcare technology.
Point-of-care terminals
Electronic products for use in medical settings must be designed for maximum safety, minimum electronic interference and superior reliability. They must also conform to UL2601 in the US and EN60601 in Europe. Advantech point-of-care (POC) terminals are UL2601-1/EN60601-1 approved, making them an ideal and secure point-of-care solution for patients and hospital practitioners.
Medical embedded key components
Advantech provides systems integrators with a comprehensive line-up of medical and complementary products, embedded key components and related services. This includes high-performance systems as well as low-power solutions, advanced thermal engineering, drip and dust-proof enclosures, medical safety approvals, fanless designs and more.
Medical information technologies
Unlike some of the competition, Advantech has its own dedicated medical R&D team of engineers with detailed knowledge of medical technologies such as X-ray, ultrasound, patient monitoring and various imaging systems. Understanding these core technologies gives Advantech an edge in quick and cost-efficient project implementation as well as staying at the very forefront of medical information technologies.
Quality assurance systems for customization of embedded boards and industrial platforms
Meticulous project management is the key to delivering cost-effective, high-quality solutions on time and within budget. Advantech teams work with customers from requirement assessment through to design and prototyping, design and production validation, and finally production in a highly effective process with strict revision controls, advanced testing and inspection, and certified quality assurance systems, all geared towards flawless design reliability.
Embedded and industrial computing
As a global leader offering state-of-the-art embedded and industrial computing as well as comprehensive eServices and solutions, Advantech has unsurpassed customization capability. This allows our customers to implement highly specialized medical and clinical solutions quickly and efficiently, taking advantage of Advantech's experience in thermal engineering, noise abatement, targeted performance and all other aspects of medical information technology.