TR​​​​​​​ACO Ele​​​​​​​ctronic AG is a Swiss company with headquarters based in Baar, Switzerland.
As a leading power supply specialist with more than 40 year experience we are dedicated to the design and manufacturing of high quality DC/DC and AC/DC power conversion products.
TRACO markets its products worldwide under the registered trademark TRACO POWER.
Our mission is to provide our customers with optimal power supply solutions in terms of performance, quality and cost for their individual application.
TRACO POWER product range focuses on the following markets:
Industrial & IT, Transportation & Railway, Medical & Healthcare, Automation & Control, Renewable Energy & Smart Grid.
Within these market segments TRACO offers one of the most comprehensive programs for standard products:
DC/DC Converter Modules, 0.5–300 W
Encapsulated AC/DC Power Modules, 2–100 W
AC/DC Power Supplies (open frame / encased), 15–1000 W
Power Supplies for DIN-Rail Mounting, 15–1000 W
High Power Rack Converters and Inverters, up to 22 kW
DC/DC Converters and ACDC Power Supplies
for Medical Applications
TRACO POWER products for applied parts applications with a 2xMOPP rating, have been carefully designed and manufactured to the highest standards to meet the increased quality, reliability and safety standards for medical equipment. These products have fully regulated output voltages and feature:
Product certification according to IEC/EN/ES 60601-1 3rd edition for 2xMOPP
EMC emission and immunity levels according to latest standard IEC 60601-1-2 4th edition.
Risk management process according to ISO 14971 including risk management file
Acceptance criteria for electronic assemblies according to IPC-A-610 Level 3
Design and production to ISO 13485 quality management system
5-year product warranty
DC/DC Converters
in SMD Package
2-3.5 Watt
DC/DC Converters
Encapsulated PCB Modules 2-30 Watt
AC/DC Power Supplies
Encapsulated PCB Modules 5-30 Watt
AC/DC Open Frame
Power Supplies
15-150 Watt
AC/DC Metal Enclosure
Power Supplies
40-150 Watt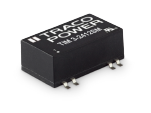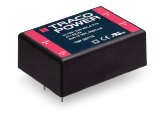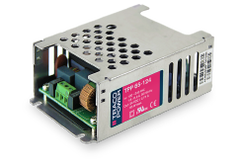 Distribution, Availability and Sustainability
TRACO distributes its products through a global network of franchised distributors recognized in the industry for top-level design, stocking and supply chain services. The majority of products presented in our selection guide and on our web site are available ex-stock for dispatch from our central warehouse in Baar, Switzerland within 48 hours. With an extended product lifecycle TRACO provides a long-term disposability and maintenance.
International Office: Traco Electronic AG Sihlbruggstrasse 111 6340 Baar Switzerland Tel. +41 43 311 45 11
International Office:
Traco Electronic AG
Sihlbruggstrasse 111
6340 Baar
Switzerland
Tel. +41 43 311 45 11