System Integration Services
Our motion system components can be combined in many ways to meet your requirements. With our connectivity options and programmability, an available method for integration with any system is always possible.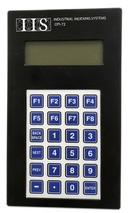 Wide operator interface selections keyboard enrty and touchscreens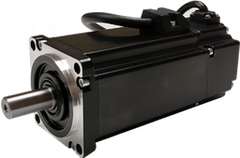 IIS provides a wide range of servomotors and stepper-motors that will work for many applications.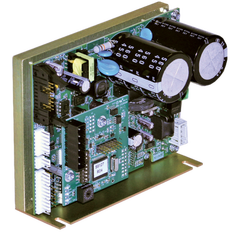 A wide variety of drive options are available
Standard Analog Interface

Standard interface ports for analog input and encoder feedback outputs provide the basic needs of a servomotor drive system providing excellent four quadrant velocity or torque control. Speed regulation to +/- 0.2 rpm and torque regulation to +/- 0.1Nm. Any position controller requiring a +/- 10 volt interface and encoder feedback can be used directly with the LD Series drives. A typical 2500 line encoder
Digital Interface Options

Optional interface cards can piggy-back onto the drive to provide unique digital interface schemes. Stock interface cards are available to communicate with the LMC-400 multi-axis controller, to interface with a PC, and to communicate with a PLC over Modbus.
If the standard options cannot fulfill the requirements of an OEM, design services provided by the IIS engineering staff can be contracted to developed a unique option interface card for the LD drive.
Luminary Automation Series
Automation made easier
The Luminary Series provide cost effective motion systems with a power range of 30 watts to 3000 watts.

System packages include a controller capable of driving four motors as independent axes or synchronized to an axis, master encoder, or an internal pseudo axis.

Inexpensive software allows all motion control and synchronous input and output capability that would be required.

The Luminary series controller integrates with any PC or PLC available.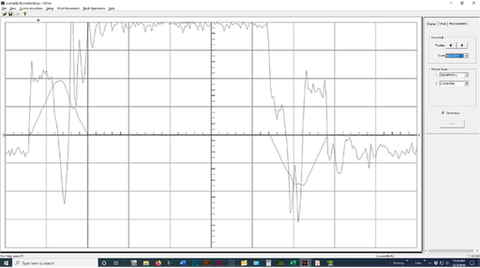 Easy drive setup
The L-Drive software package for the PC allows easy entry of motor parameters and shows real-time motor response to assist in tuning the servo motor to the load.

The motor setup resides on the board giving the board the correct personality for the motor it will control on power up. All parameter entries for the motor can then be backed up as a personality file on your PC.
When standard IIS products do not fit the bill, special products can be designed to meet the customers needs and full integration at the system level can be accomplished.
Custom enclosure for motor and heater controls for a bio-reaction device.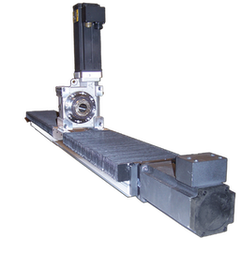 Two axis actuator for a metal forming process.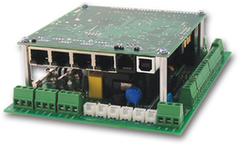 Motion controller with custom power supply and relay assembly.
Unique motor and resolver design for a high speed aluminum can rotation and forming process